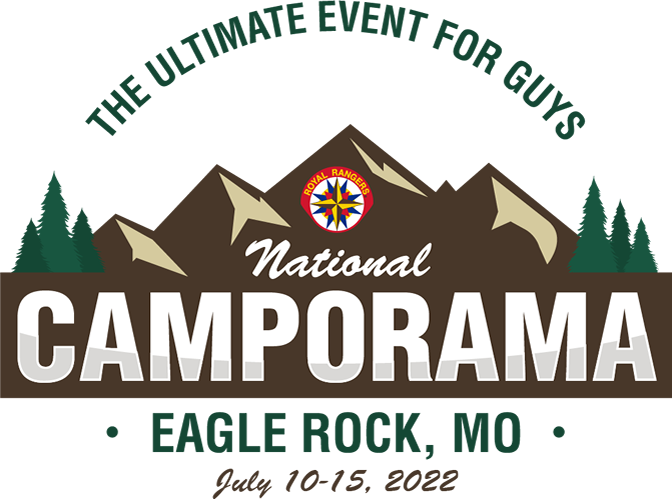 Outpost Leader Info
In order to ensure that you are adequately prepared to make the most of your Camporama experience, please take note of the following information. Additional details will be added as they become available. Please check back frequently for updates.
Participation Requirements
Boys may attend the Camporama who meet the following qualifications:
Have graduated from 3rd grade and be 9 years of age on or before July 19, 2020. If graduated from 3rd grade and still 8 years old he must be accompanied by his father or his legal male guardian. (No exceptions to these rules.)
Must complete online registration and the Participant Agreement & Medical Record Form.
If young man becomes 18 years old by July 24, 2020, he must acquire his pastor's signature on the Participant Agreement & Medical Record form.
Men may attend Camporama who meet the following qualifications:
Must be 18 years old by July 19, 2020.
Must be approved by his pastor and complete your church's leadership screening process.
Must complete the registration process and submit the Participant Agreement & Medical Record form.
All registered campers must be of the male gender (with the exception of registered, international female Royal Rangers). Otherwise, females may attend as visitors.
Arrival & Departure
Gates to the campgrounds will open at 1:00 pm on Sunday, July 19th. Outposts may enter, complete the onsite check-in process, and begin setting up camp at that time. The first meal provided will be dinner on Sunday night. The camp will officially conclude on Friday morning with breakfast being the last meal served. The camp will close at 9:00 pm. All outposts are asked to be off the property by that time.
Meals & Snacks
Camporama registration includes all meals, beginning with dinner on Sunday, July 19th and ending with breakfast on Friday, July 24th. A complete list of meals to be provided each day will be provided here once it is available. Individuals with food allergies or dietary limitations are encouraged to bring their own meals to Camporama as alternative menu options will not be available.
Snack bars will be open during designated times to provide additional food options for campers or visitors.
Physical Conditions & Health Issues
Campers must be in good physical condition. Camporama is an outdoor, camping event conducted over a large area. Trails and roads are not paved, and only limited transportation will be available between areas of activity. Campers should, therefore, be prepared to walk considerable distances over uneven ground to fully participate in all events and activities.
All prescription medications must be registered with the Camp Hospital upon check-in. Some medications may be required to be kept at the hospital while others may be kept by the camper's leader or parent in the campsites, depending on the medication or situation involved.
Handicap Access
Handicap access is currently very limited at Camp Eagle Rock. Roads and trails are not paved, and buildings and restrooms may not accommodate wheelchair access.
Emergency Contacts
Limited telephone service will be available at the camp. Due to the mountainous terrain, cell phone coverage is generally weak. Detailed emergency contact numbers will be made available early next year.
Dress Code
The weather this time of year in Missouri is very hot. Typical summer weather shorts, camp t-shirts, etc. are the norm. Muscle shirts (sleeveless) are acceptable for men and boys to wear. Bathing suits must be modest for the camp setting (no Speedo's). Sturdy walking shoes are strongly recommended. Shirts and shorts worn should be consistent with a Christian-based event.
Female visitors to camp are asked to dress modestly during their visit to Camp Eagle Rock.
Uniforms
Uniforms are not needed at Camporama. All campers will receive (2) camp t-shirts for use during the camp.
Registration
Registration for National Camporama may be made online or by mail until June 30, 2020 and is open to all men and boys who meet the attendance qualifications. Special pricing is available to all chartered Royal Rangers groups. Details can be found on the registration page.
---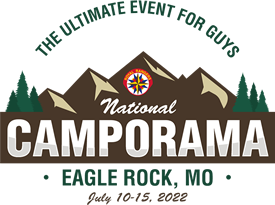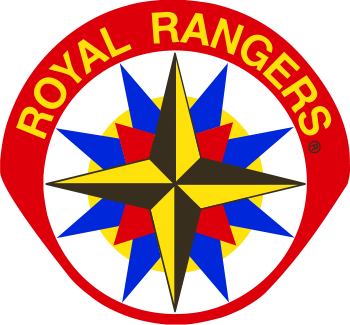 ©2019
The National Royal Rangers Office | 1445 N Boonville Ave. Springfield, MO 65802. | All rights reserved.